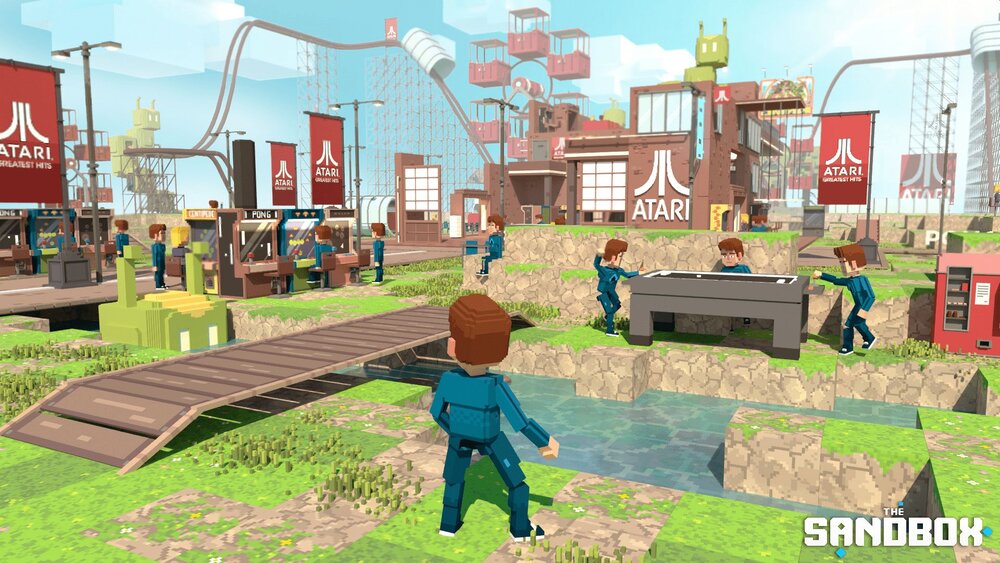 The Sandbox is a "revolutionary blockchain-based gaming metaverse" full of user-generated content. Players can build practically anything int eh platform and it's incredible. Now, players will have a huge new set of ASSETs for players based on classic Atari titles. Atari has partnered with TSB Gaming Ltd to bring games like Asteroids, Centipede, Pong, and RollerCoaster Tycoon to the game as part of the 3D voxel world. In addition, Atari Land will be a virtual Atari theme park on the blockchain that fans can visit for fun themed attractions.
Sebastien Borget of The Sandbox talked about bringing Atari's history into the metaverse:
Atari is rightly celebrated as a pioneer in the world of gaming, and this partnership continues the brand's innovation by bringing its treasured gaming heritage into the decentralized, blockchain-based metaverse of The Sandbox. Together, we are making history by creating the first virtual Atari theme park on blockchain, and it will be really fun for our players to play, explore, and create inside Atari-inspired virtual worlds.
---
Catch your LIMITED-wide variety of exclusive #onlinecourses at a very #affordableprice! More upcoming topic #courses SOON!
Find us also on #Shopee!
Best electornic learning tools/ebooks ideal for internet marketers and digital entrepreneurs. Invest on your knowledge and literacy to further grow your businesses.
SHOP Today! DISCOVER MORE HERE
---